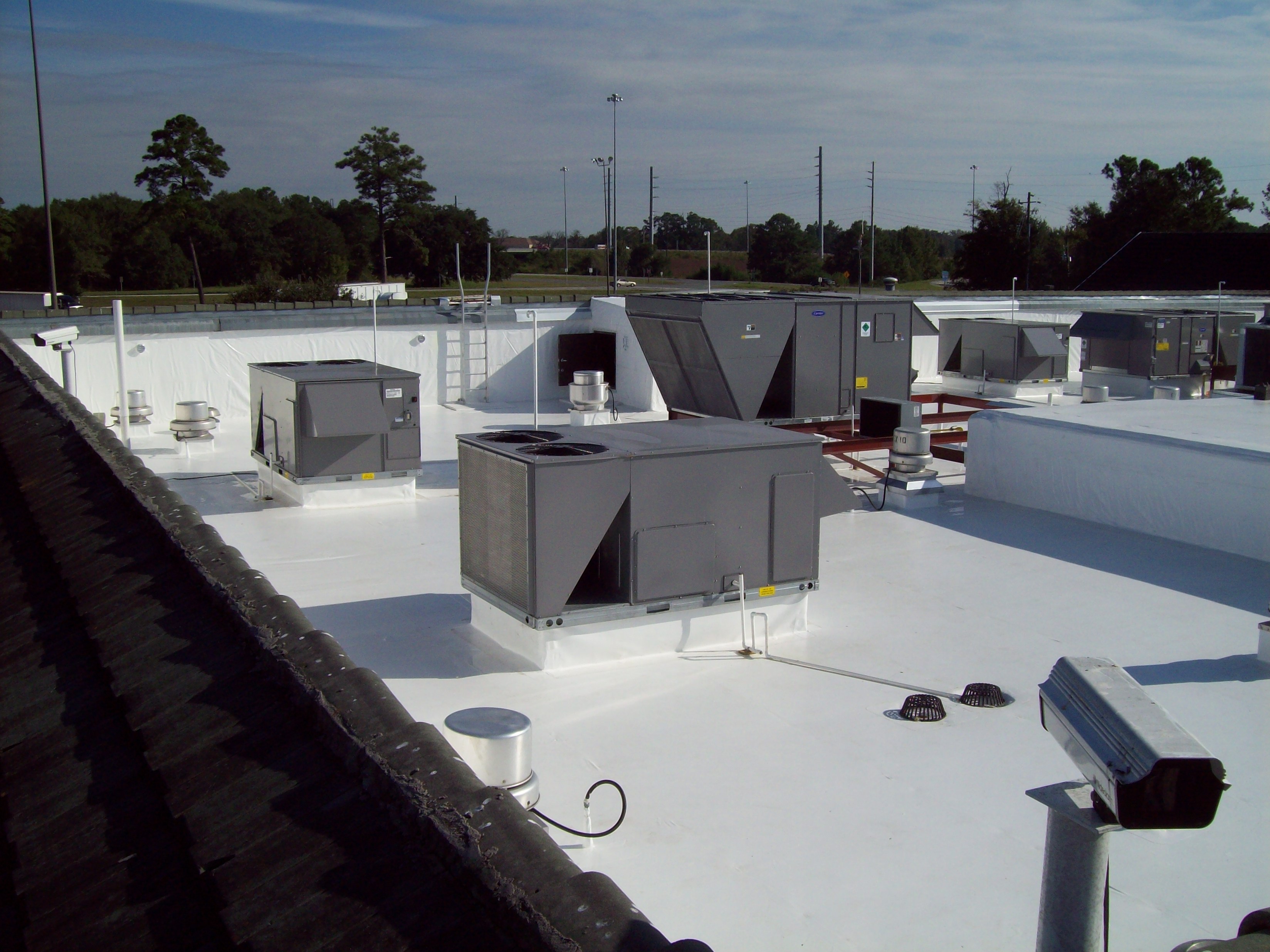 Complete Roofing Inspections, Maintenance, & Repair
Your roof is your property's first line of defense. Keep it in excellent condition with service from Rooftec Systems in Jacksonville, Florida. We perform roofing repair, maintenance, and inspections to help preserve the condition of your roofing system.
Free Roof Inspections
Inspecting your roof on a regular basis helps maintain and prolong its life, as well as avoid any damage from moisture. Timely inspections are performed at no additional charge to assess the condition of your roof.
We then prepare a detailed report with recommendations for correction or replacement, if required. We also suggest a budget for routine maintenance programs, which are used to plan operating expenses. As a partner in maintaining your building, you only use our services when required.